We are the colour technology company
for your skin.
With three innovative brands encompassing superior spray tanning equipment, state-of-the-art solutions and leading retail products, Sunless has delivered over 50 million tans with 20+ years in the making.
Norvell® collaborates with professional tanning artists to develop products that deliver a natural looking, just-off-the-beach tan.

Shop
VersaSpa's® breakthrough blend of natural and organic ingredients detoxify, firm, and hydrate skin cells to help produce a beautiful tan.
Shop
Mystic Tan® creates a glow for all skin tones. Formulated with Hyaluronic Acid for deep hydration and a long-lasting tan.
Shop
Featured Self-Tan Products
All We Do Is Sunless
Experience
With more than 20 years of experience, Sunless Australia. is the global industry leader of spray tanning and self-tanning.
Breakthrough Formulations
We combine the science of skin care with advanced tanning technology to produce a long-lasting, even, beautiful tan every time.
Made in the USA
From concept to manufacturing, we are committed to proudly making our products in the USA.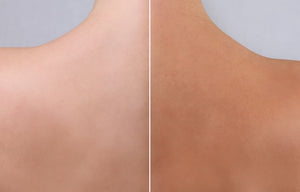 Skin Health Focus.100% vegan, gluten-free, paraben-free, non-comedogenic, cruelty-free, and nut-free ingredients
Want to learn more about our self-tanners?
Tips, tricks, and answers to all your top self-tan questions!
Spray Tan
FAQ
Learn more about how often to spray tan, how long a spray tan lasts, what to expect when getting a spray tan, and more!
find spray tanning near you